Virginia sued over law allowing violation of ranchers' property rights
---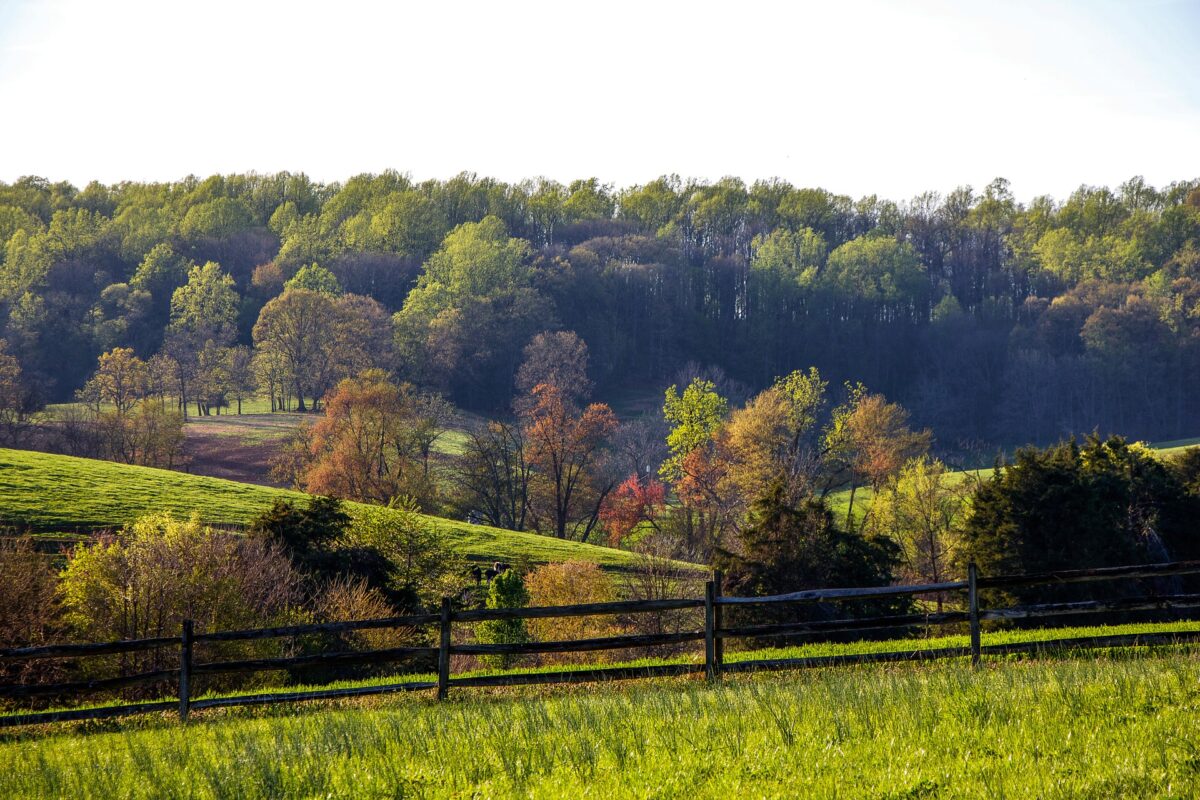 Virginia is being sued by landowners for its unusual law that allows hunters to invade private property to retrieve their hunting dogs, often resulting in damage to property and livestock.
This lawsuit is not about hunting, but about protecting property rights, according to the Sacramento, Calif.-based Pacific Legal Foundation (PLF), a national nonprofit public interest law firm that represents landlords.
Virginia is one of only two states — the other is Minnesota — that allows hunters to enter private property to retrieve their hunting dogs, the PLF says.
The 25-page legal complaint in the case (pdf), Medeiros v. Virginia Department of Wildlife Resources, was filed in the Henrico County Circuit Court in Virginia.
The plaintiffs are Virginia landowners James Medeiros of Wilsons, Robert Pierce of Virgilina and Mauricio Tovar of Chesterfield. Blue Wing LLC, which owns 1,100 acres in Virgilina including a tree farm, 20 miles of hiking and horseback riding trails for use by its members, and a 500-meter shooting range, is also listed as a plaintiff. . Pierce is a member of the company's board of directors and operates the Blue Wing property.
The defendant, the Virginia Department of Wildlife Resources (DWR), is a state agency charged with regulating hunting and enforcing state laws and regulations governing hunting. The agency's Law Enforcement Division has more than 100 conservation police officers to handle hunting dog complaints.
Lead plaintiff James Medeiros and his family run their own business, White Oak Meadows, on land they bought in 2012 in Dinwiddie County outside Richmond. The family grows forest and agricultural products, including beef and poultry raised exclusively on native grasses and vegetation.
Ranching is already a tough business and dealing with uninvited hunters and their hunting dogs makes it even harder for ranchers, according to PLF.
Although the use of dogs to hunt game, especially deer, is a tradition in Virginia dating back to when 20,000-acre farms provided plenty of room for pursuits that spanned more than two miles, nowadays there are more people and less farmland. Currently, private hunting grounds are typically 5,000 acres or less and are rarely adjacent to each other, so the dogs that deer hunters rely on end up on nearby private property.
The salvage law, which is usually invoked during deer hunting season, applies to multiple game with year-round seasons.
"Hunters are not required to give notice to owners. And in practice, hunters can use the coverage of open seasons and other game access rules to gain year-round access to actively hunt on private property, rather than just retrieving strays." , PLF said in a summary.
These unexpected intrusions of dogs and hunters also have a negative effect on the activities of Medeiros. White Oak Meadows lost livestock and poultry to marauding dogs, and the dogs disturbed the cows and disrupted their milking process. The plaintiffs don't oppose deer hunting – many are hunters themselves – but they don't want trespassers on their land.
"We're not saying hunters shouldn't be able to get their dogs back," PLF attorney Daniel Woislaw told The Epoch Times in an interview.
"Our clients are just asking that these hunters get permission, because most of the time they're going to say yes" to a request for access to their land, Woislaw said.
"But when the government grants that right and says they don't need to get permission, it takes away a right of ownership. It takes away your right to decide who comes and goes on your private property, and that's worth something.
It makes sense to bring the case now in light of last year's Supreme Court decision in Cedar Point Nursery v. Hasid, explained Woislaw.
In this 6-3 decision in the case brought by PLF, the High Court ruled that a California regulation allowing labor organizers to enter an employer's property and disrupt activities for hours each day for a third of the year to recruit new members was unconstitutional, as The Epoch Times has already reported.
Until the Cedar Point decision, the government "pretty much always wins, so if you fall into that regulatory camp, you're pretty much going to lose no matter what," Woislaw said. But under the "we don't have to do this convoluted analysis of regulatory-making" decision, government doesn't always win.
"We consider this case to be very similar to this one, because what this law does is it gives a physical right to enter property for public use on behalf of a group of hunters, and there is no compensation, so we are asking for this compensation," the lawyer said.
Virginia Department of Wildlife Resources spokeswoman Paige Pearson told The Epoch Times in an email, "We have no comment on this matter as it is pending.