School District Property Insurance Increases 50%
---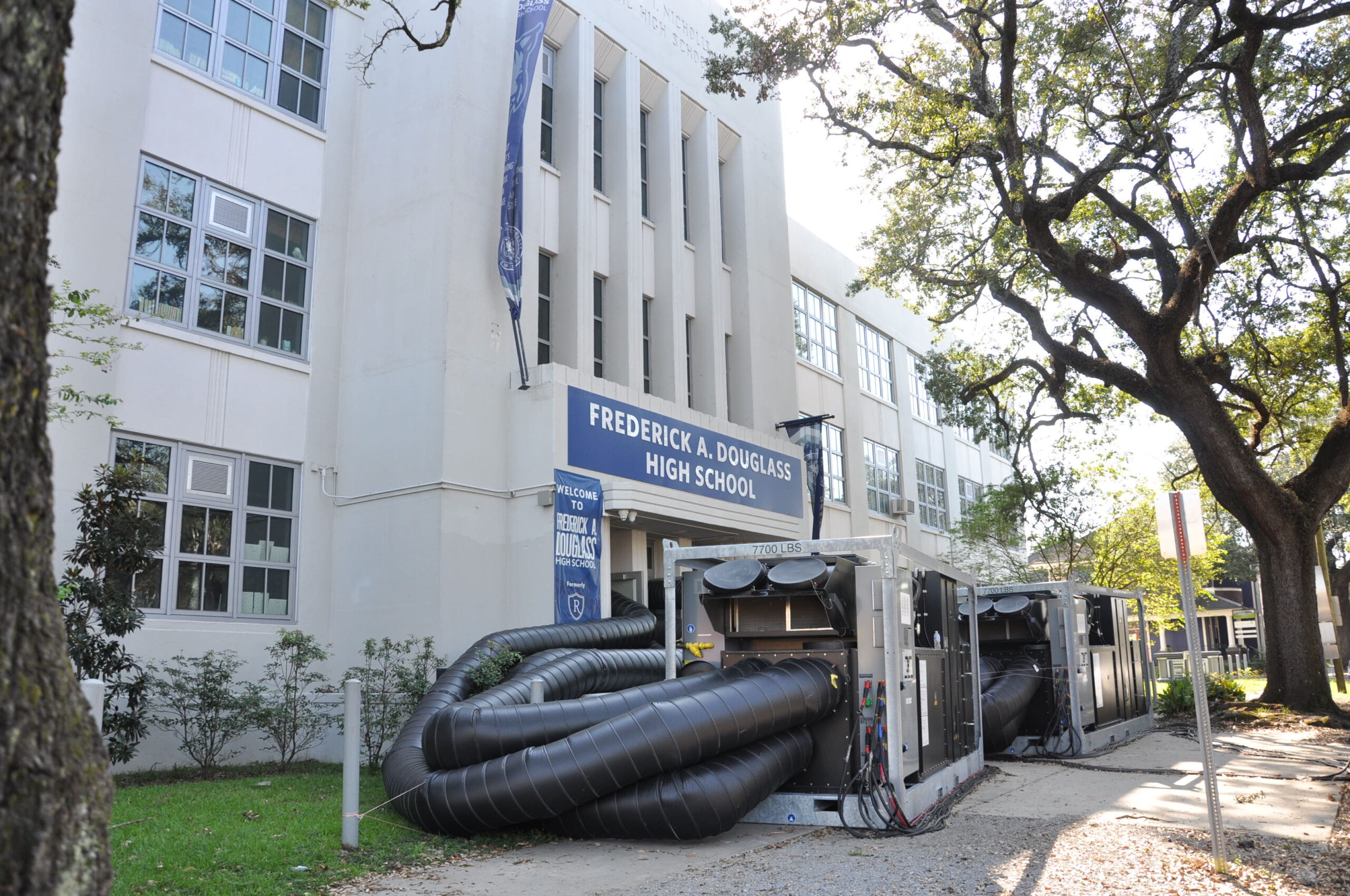 The NOLA Public Schools District's property insurance bill will rise nearly 50% next year, a jump of nearly $4 million, district officials have informed members of the Orleans Parish School Board. at their monthly committee meeting on Tuesday afternoon.
It's a familiar sentiment for many New Orleans residents who are experiencing similar increases in homeowners and flood insurance premiums after another year of devastating tropical storms – that is, if they have not been completely abandoned by their insurance company.
"We certainly had a bit of a shock last week," district chief financial officer Stuart Gay told board members as he reviewed the new citations.
This school year, the district paid $7.6 million for property insurance covering district-owned schools and office buildings. This will increase to $11.2 million next school year, a 47% increase.
"Not a lot of good news on the insurance front," he told members.
The district has yet to receive all of the insurance quotes it requested, Gay said.
"Due to the Jubilee in London, the district has not yet received final figures from the London insurance market," the agenda item said.
When Hurricane Ida hit west of New Orleans in late August last summer, the city was spared the worst damage, but rain and wind, along with prolonged power outages and intense heat without air conditioning, damaged some campuses. Frederick Douglass High School, run by KIPP Schools of New Orleans, on St. Claude Avenue suffered extensive water damage after rain poured in through windows during the storm and stayed stagnant in the heat. The school had to move for a good part of the year. A total of 29 buildings suffered damage, most of which were minor.
Additionally, Gay said there was an increase of about 6.3% in the estimated value of insured property in the district. That's because replacement costs — the cost of a two-by-four, for example — have risen dramatically due to supply chain shortages.
Gay said the district also lost its deductible cap for named storms that cause damage. It is unclear what this limit was previously and whether it was a global or per-installation cap. Officials did not immediately respond to a request asking for the deductible amount.
Facility Preservation Program
In other facilities news, COO Tiffany Delcour gave a presentation on the district's School Facility Preservation Program – a taxpayer-funded plan that provides funding for major repairs based on of school registration. Delcour said schools in the district need about $336 million in major repairs over the next 10 years.
But, Delcour said, the way the preservation program was enshrined in state law in 2014 has significant limitations.
As of 2014, the city's public school system continued to consist of state-run recovery school district charters, OPSB charters, and district-run traditional schools. The vote-approved mileage of Orleans Parish sends a certain amount of money per student, based on tax revenue, to occupied buildings.
That means the district can't invest that money in temporary spaces — empty buildings that may be needed for emergency moves or during construction. This also means that some new buildings can accumulate more money than older buildings with greater repair needs.
"These things made sense at a time when we didn't know what it would look like in five to 10 years," Delcour said of the 2014 legislation.
But now the district can no longer freely access those funds or decide where to spend them, she said.
"If you have a building that's collecting more money than it needs, you can't move that money," Delcour said.
"We actually have a very big problem," Delcour said. "About $129 million is unavailable because it's in accounts for facilities that don't need work."
Meanwhile, she said, only a handful of district properties account for 40% of projected capital repair needs over the next 10 years.
Board member Katie Baudoiun asked what the district could do to address the issue.
"You alluded to changes that might make this more efficient… but what do you think are some things that might make it a more efficient program based on our needs? " she asked.
Delcour had suggestions, but also noted that total financial capital overall was the biggest concern.
"Not all the changes in the world will solve our problems because it's about finances and needs," Delcour said, but a few changes might help.
She said keeping a small portion of new building funding for older buildings could help meet more immediate capital repair needs. Readjusting the formula to account for building size and/or amenities rather than just basing it on listing numbers would also make more sense, she said. These are changes that should be made at the state level.
This is all part of the district's plan to "downsize" due to declining enrollment.
"We don't need to penalize a facility because we're having enrollment issues right now," she said.
"Defining it by listing is difficult as opposed to building size, building amenities," she said. "It takes a lot more to maintain a building with a gymnasium and auditorium than a regular school."
Delcour said the school board could request additional mileage from voters or apply for additional loans. Although she said the latter was unlikely due to the amount of money involved.
Board member Carlos Zervigon, who attended New Orleans public schools, said he remembered deferred maintenance as a challenge in the system. The 2014 legislation appeared to be centered on charter operators, he said, ensuring funding was distributed by students. But now, as a united school system, the district cannot shift funding to the facility's most critical needs.
"The solutions have created a new problem if we don't fix this."